INTERNATIONAL AGENCY CHAMET
Earn Dollars at home with us
.
We are happy to know that you would like to register as a chamet agent! To complete the Registration read and follow the steps given below.
Streamer (Host)
How does Streamer (Host) work
?
Streamer is a term for women who actively use our application, namely by having video chats with other community members.
We provide bonus for streamers in state streamer competition ( charm ) over 4000$ per week.
The requirements are very simple:
Agent
How Agents work
?
Guide Streamers in your agency to be able to achieve a higher maximum income so that the percentage income in your agency will increase;
Recruit more active Streamers to your agency, control violations every day, so that your commission rate is higher. Serious violations committed by streamers at your agency will also affect your host's performance because we will ban your account 1x24 hours.
Basic Requirements to Become an Agent:
Agent Payment
Weekly payment schedule;
Agent Payouts are based on your Host's Earning Amount. Example: The total amount of all Streamer salaries in your agency, and Agent commission rate (up to 30%), will be revised weekly based on weekly data.
We welcome ambitious Agents to join us. Here, everything is based on facts and data. Many Agents have succeeded in achieving their dreams and targets.
Testimonials
Proof of payment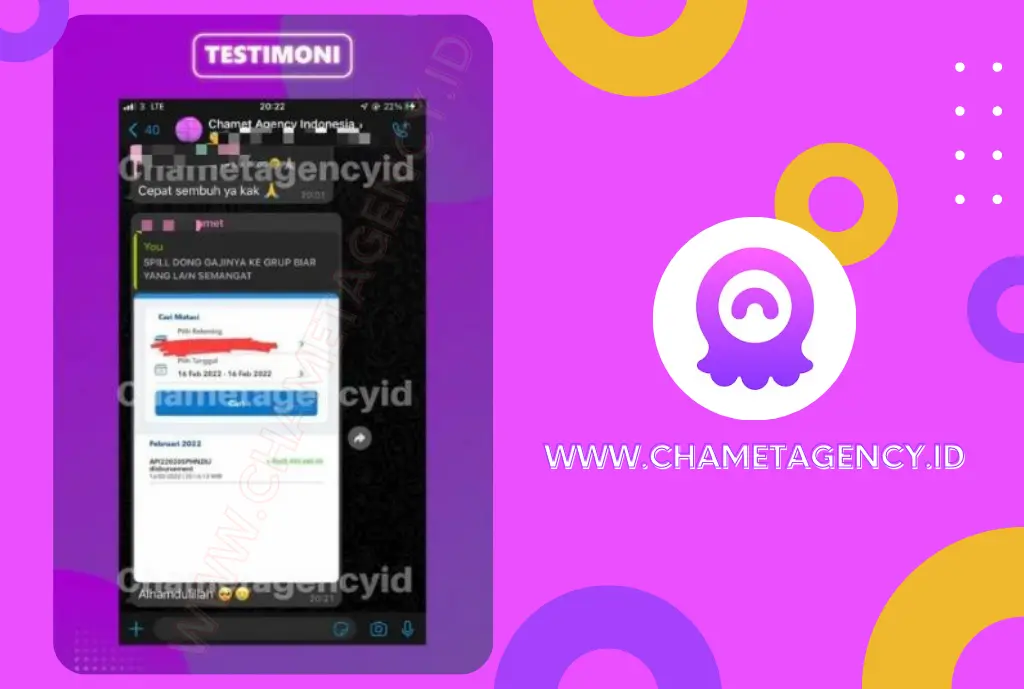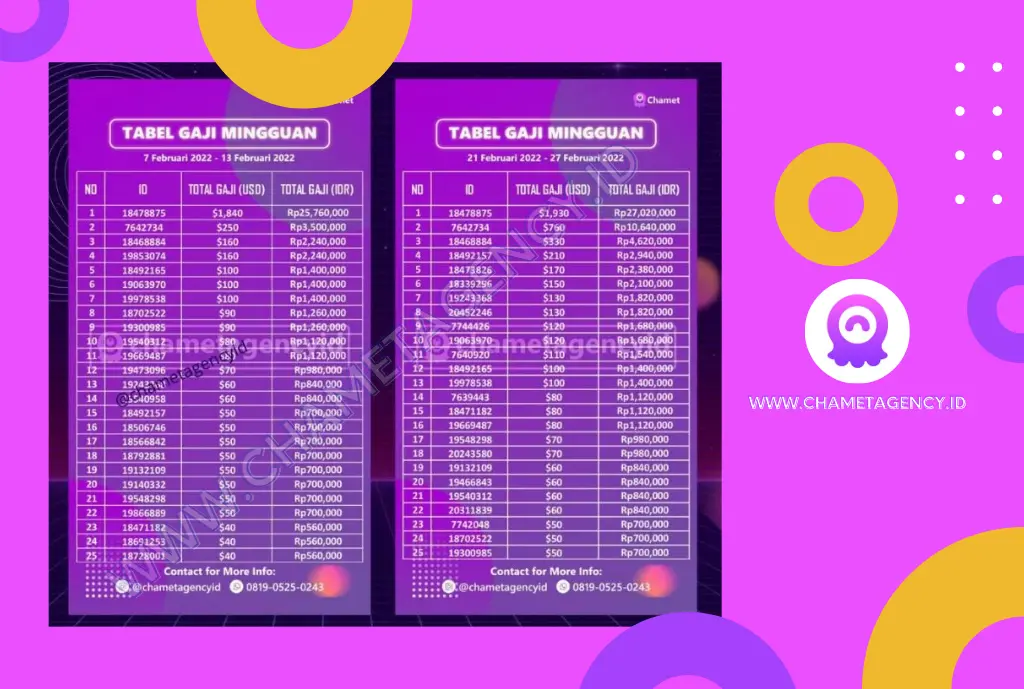 Join
With us
Earn $1000 / Week
Let's make your dreams come true by joining the big family of Chamet Agency Indonesia.
Testimonial
What they've said about us
But I must explain to you how all this mistaken idea of denouncing and praising pain was born of the.
Chanel
Brand innovation And multimedia
web agency.